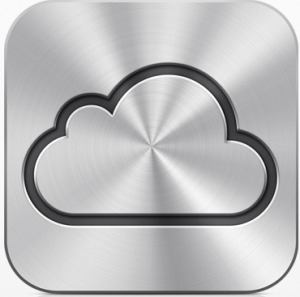 What is iCloud?
iCloud is Apple's service that allows consumers to shift their storage hub from local hard-drives to the internet. iCloud takes care of syncing a variety of content and information (contacts, mails, calendars, music, photos, videos, documents, etc.) across multiple devices. The following apps are available on iCloud:
Contacts, Calendar, Mail are available on iCloud for free. Apple is shutting down MobileMe, the product that used to do the same at $99 per year.
Apps Store
iBooks
Device backup – Backs up important settings and loads on new device
Documents in the cloud – Supports availability of Pages/Numbers/Keynote across devices.
iCloud storage APIs – For developers to build iCloud apps
Photo Stream – Stores the last 1000 photos on the cloud. Allows access across devices. People with more than 1000 photos can move older ones from Photo Stream to their device.
iTunes

Anything bought on iTunes can be re-downloaded on 10 devices
Automated download to all devices. Download starts when you plug in your iPhone for charging.
For non-iTunes music, consumers can

Sync devices
Buy the songs from iTunes, so it's available on iCloud
Buy the iTunes Match service at about $25/year. The service lets you match your non-iTunes tracks to iTunes' 18 million song catalog. Matched songs have the same support as iTunes songs – 256K downloads (even if the original track is less than 256K) available on 10 devices. Unmatched songs will be available on the cloud as is. Apple claims that the matching takes minutes (as opposed to the "weeks" it takes to upload music to Google Music Beta or Amazon Cloud).
How much will iCloud cost?
Some details are not known but for the most part, iCloud is free. Storage for purchased music, apps, books and the 1000 Photo Stream photos are free of cost. 5GB of storage is available for free for mails, documents and backup. Apple indicates that 5GB is more than enough and does not even address the possibility of the need for more than 5GB. The only component of iCloud that costs money is iTunes Match at $24.99.
When will iCloud be available?
iTunes on iCloud is already available. The remaining components will be available this fall.
What about streaming?
No streaming. (I will be writing another post with my theories on why Apple did not roll out streaming).
Why is iCloud transformational?
Comprehensive – It is the first and only service that manages such a wide gamut of "stuff" on the cloud.
Invisible – It is so well integrated with the Apple ecosystem, that consumers may not even notice it. Stuff just becomes available across devices.
Big impact – Except for iTunes Match, it is free. At that price point, adoption of iCloud by anyone with an Apple device is a no brainer. With millions of Apple customers using iCloud, the standard for managing multiple devices has changed permanently. For the better.