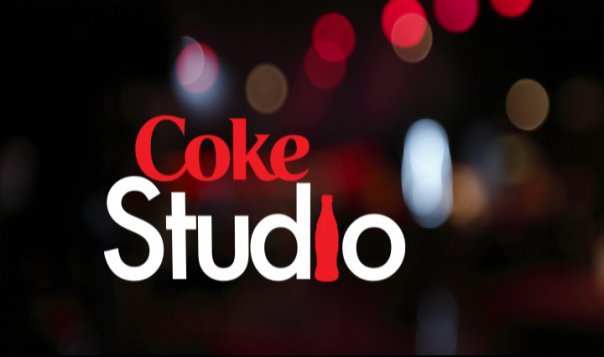 Coke Studio debuted in India last Friday. Armchair critics did detailed analyses proving conclusively that the first episode sucked. "Loud and empty" said one post. Another post said it "veered dangerously close to cacophony at times.".  There were some voices that attempted to tone down things a bit including this post, this tweet and this tweet.
Still, the general buzz around the first episode (based on a highly unscientific analysis of tweets, blog comments and Facebook status updates) seems to be negative – Coke Studio India pales in comparison to the Pakistani version.
I say it's premature the pass the verdict. Till will get to the end of this season, I say we should cheer Coke Studio for what it's attempting to do.
Coke Studio puts the focus squarely on music. Can you think of any television program (let alone a music program) that is not interrupted by ads? No ads, no garrulous presenter, no arrogant judges, no "reality" drama, no idle chit-chat – just one song after the other for one whole hour.
Coke Studio puts the spotlight on musicians. The musicians own the stage. Granted there are a few famous artists in the picture, but so were a number of musicians who would never had the opportunity to present their art to such a large and diverse audience, had it not been for Coke Studio. The most recent print of Sound Box magazine describes the plight of musicians in India:
Ask the mass consumers of music out there about what comes to mind when they think of Munni badnaam hui? Malaika Khan Arora and Salman Khan…..Ask them about who composed these songs…..and you can bet your last rupee that the vast majority of them would have no clue.
And if this happens to musicians who have "made it big", do other musicians really stand a chance unless platforms like Coke Studio come along? Next time I hear a Mousam Gogoi song, I will have a smiling face to put against the name – and that's a cool thing to be able to do.
Coke Studio challenges the language barrier. Other than Hindi, the first episode of Coke Studio India featured Bangla, Assamese, Punjabi and Tamil. This is great for music lovers – they have more choice. And it's great for musicians – they get a bigger following. One of my favorite songs from the Coke Studio across the border happens to be in Persian. And with 1.5 million plus hits on YouTube, I know Coke Studio can encourage people to care more about the music than the language.
Coke Studio challenges the genre barrier. It throws in a bunch of musical forms in a melting pot. What comes out can either be surprisingly good or chaotic. My favorite number from the first episode was the Tamil folk – Sufiesque (I just invented the word, feel free to use with credit to me) collaboration between Chinnaponnu and Kailash Kher. And while I felt that the Punjabi folk – Carnatic fusion by Tochi Raina – Mathangi Rajasekhar was more confusion than fusion, I admired Coke Studio's audacity to try out something like that. In the end, I think this kind of experimentation must be encouraged. Even if it produces only a handful of gems, I think Coke Studio would have delivered.
To those who are bemoaning the first episode, I say – settle down and give the show a chance. If you are involved enough to have an opinion about the first episode, you must be a music lover. I hope MTV takes note of some of your suggestions and doesn't get all defensive and snooty.
And while this season of Coke Studio is on, you should be cheering it. You should be cheering it because it could make a difference. You should be cheering it because it is significantly better than the alternative. Oh wait, there is no alternative.